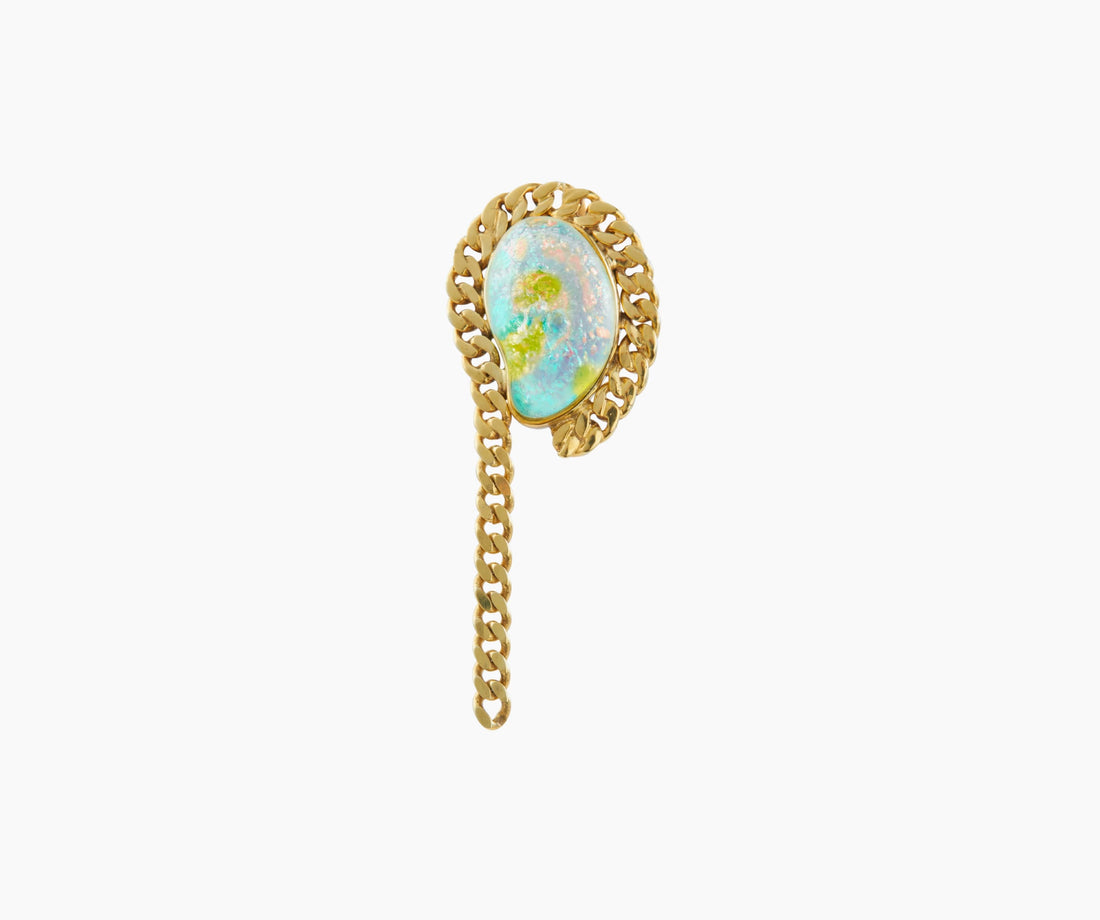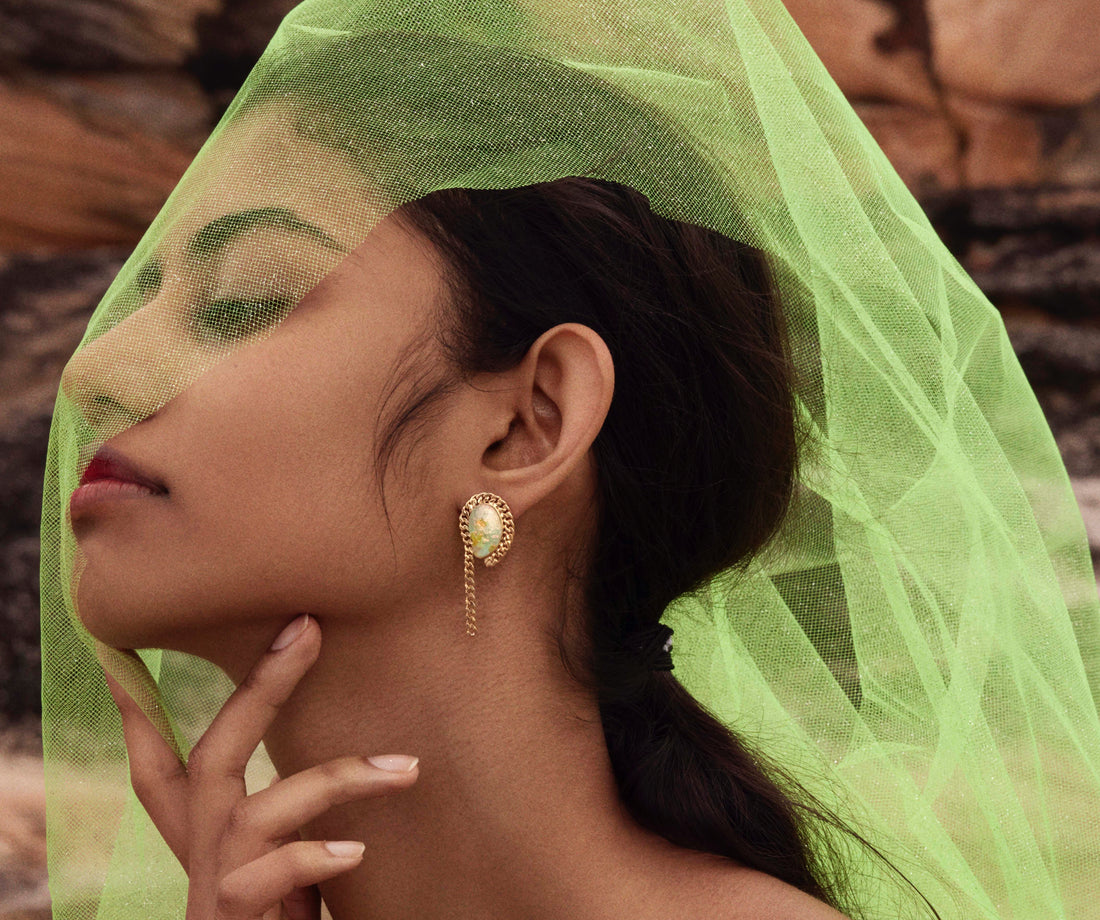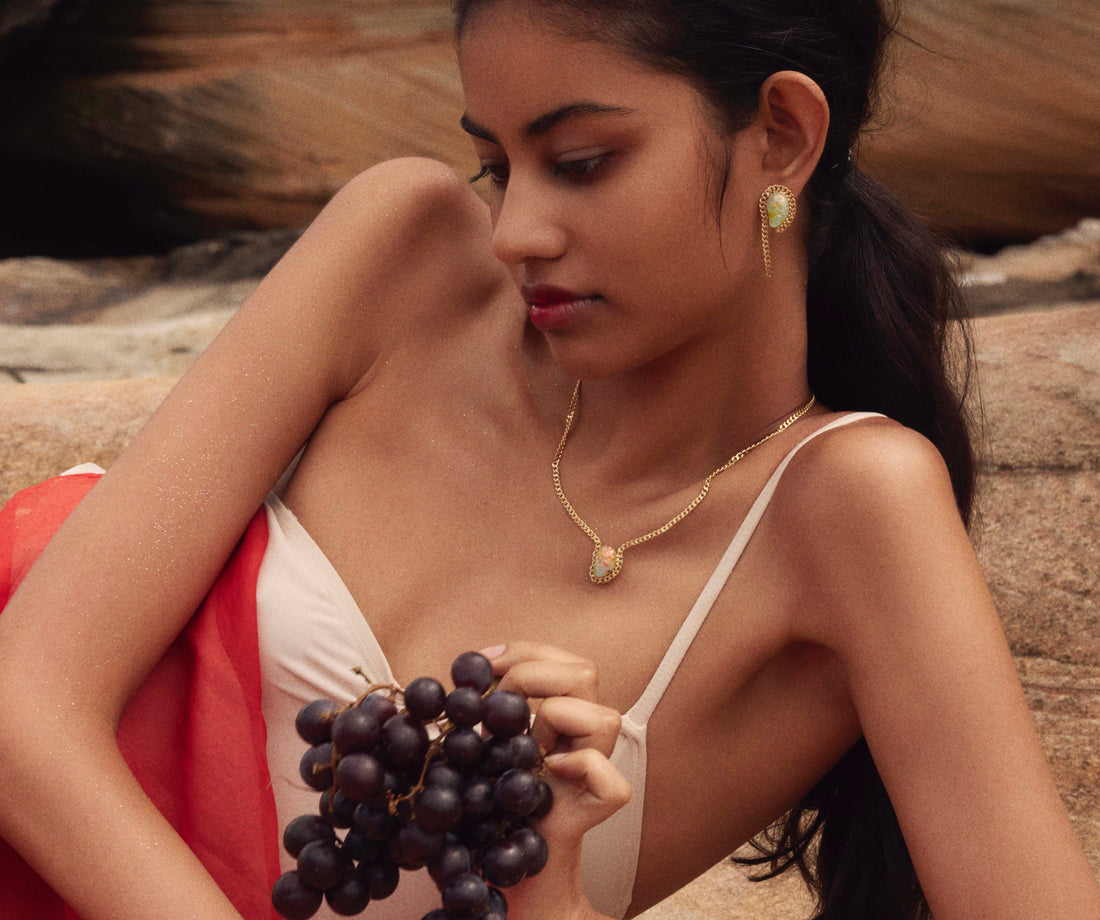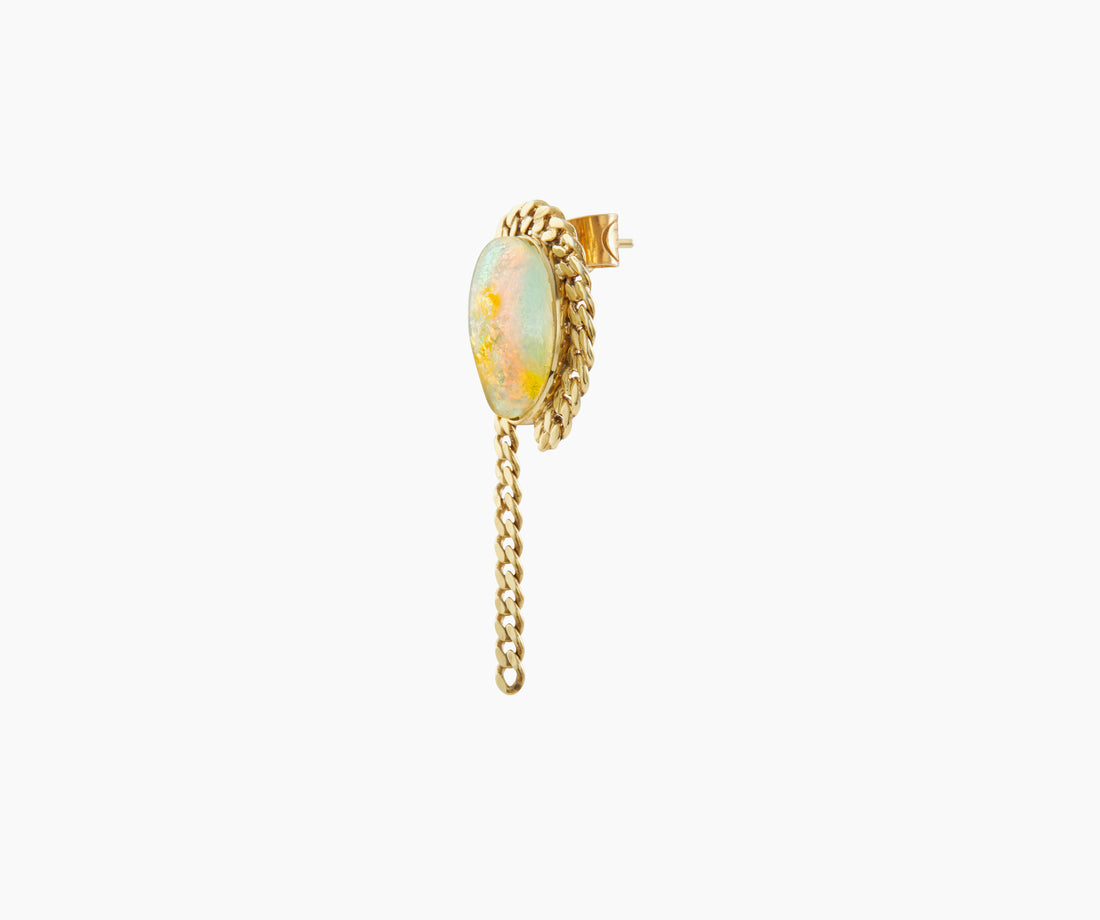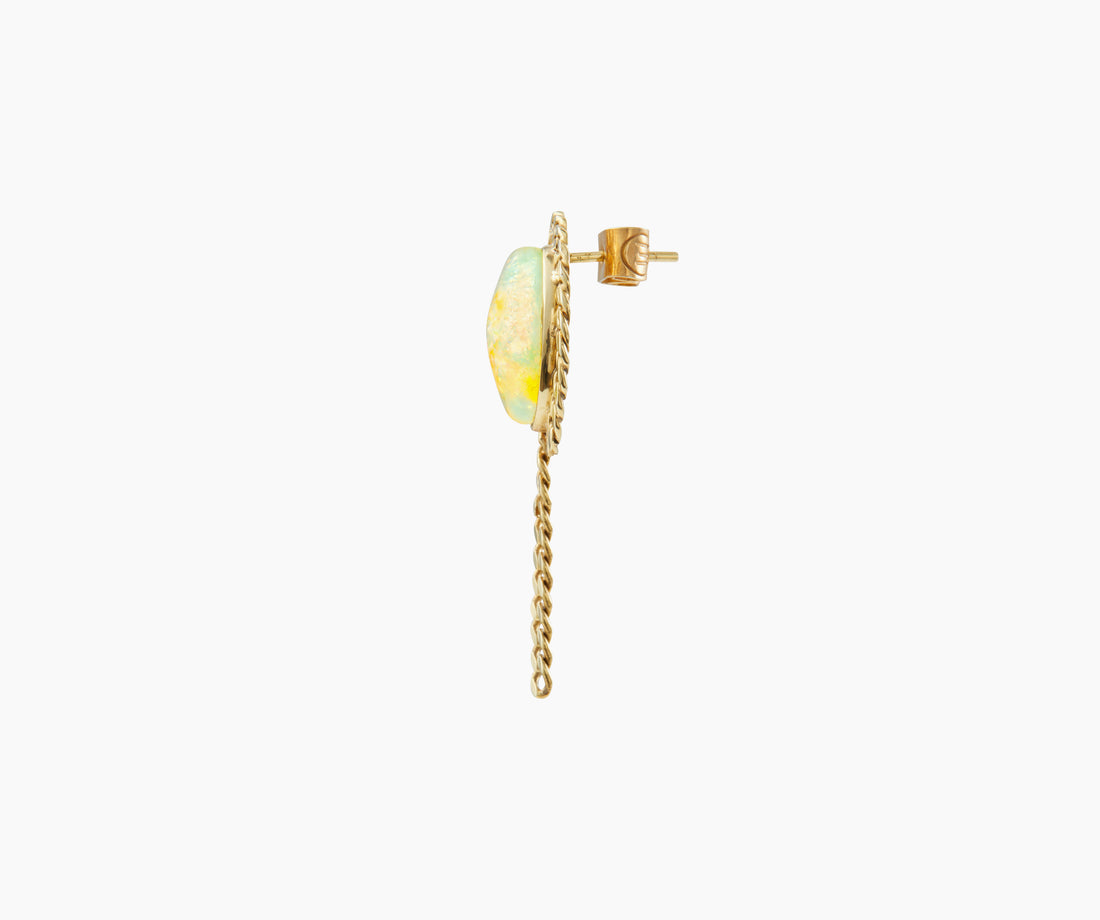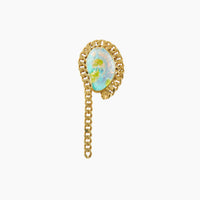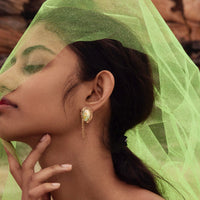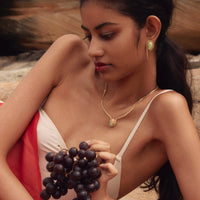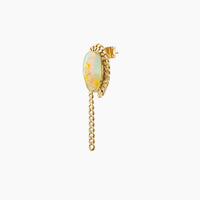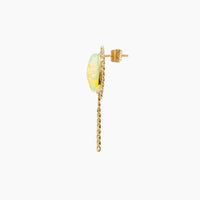 Inspired by the tradition of cameos and intaglios- stretching from the 8th Century BC to the Victorian era to today. the Winnie and Viola cameo earrings are objects of devotion etched in time. Winnie and Viola come to life through the layering of space glass frit, set into an interlocking silver and gold chain.

Time-Crystal gestures towards a theory of time. The crystalline and the chronological, the timeless and the temporary collapse and intertwine.
In this collection The Victorian era and the non-human future exist at once. Time stands still, evolves, freezes and returns.
space glass, cubic zirconia, sterling silver or 18k gold plate
each piece of space glass is lovingly hand made by designer Venice Rish in her Sydney glass studio 
earring is sold as a single, lightweight feel, can be worn left or right earlobe 
The coating is similar to a gemstone and is formed when ultra thin laters of metal oxides and quartz crystal are vacuum deposited on glass. Fascinated by this high-tech medium, with its unique light reflecting properties, Venice developed her own glass casting technique, calling it Space Glass for its optical illusions and shimmering qualities that resemble the cosmic river of the Milky Way.
Each piece of space glass is lovingly hand made by Venice, in her Sydney glass studio.
Our pieces are hand crafted in silver and dipped in 18k gold plate.
To extend the life of gold plate, avoid wearing when washing hands, showering, using cleaning products or exercising. To clean, buff gently with a soft and dry 100% cloth or microfiber cloth. Do not use jewellery cleaner or a polishing cloth as this will buff off the gold plate layer.
To polish silver, a silver cloth will renew brilliance and shine.
Domestic shipping
$10 Australia Express Post, ships 1-3 days.
International shipping
$20 standard Australia Post 10-12 days, assuming no customs delays.
$45 express International Courier via Australia Post 3-5 days, assuming no customs delays.
Tracking provided for all shipments.