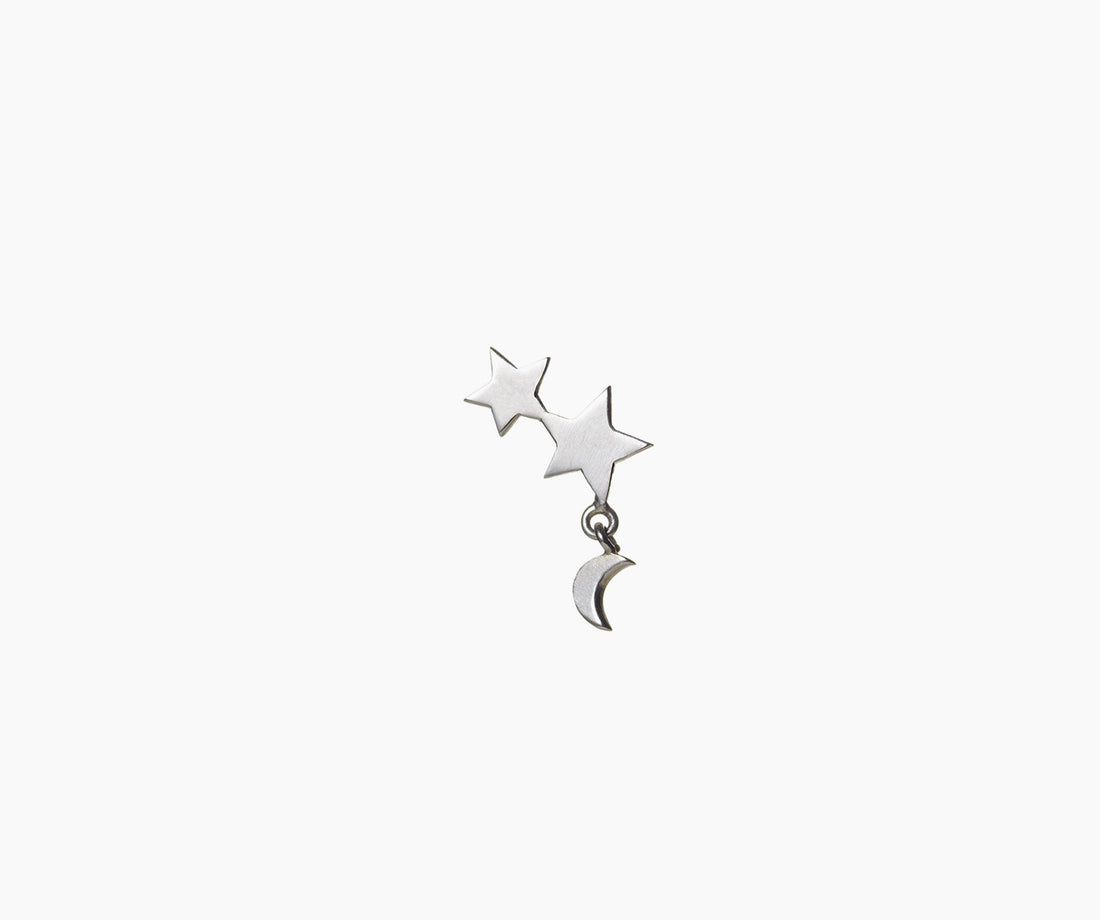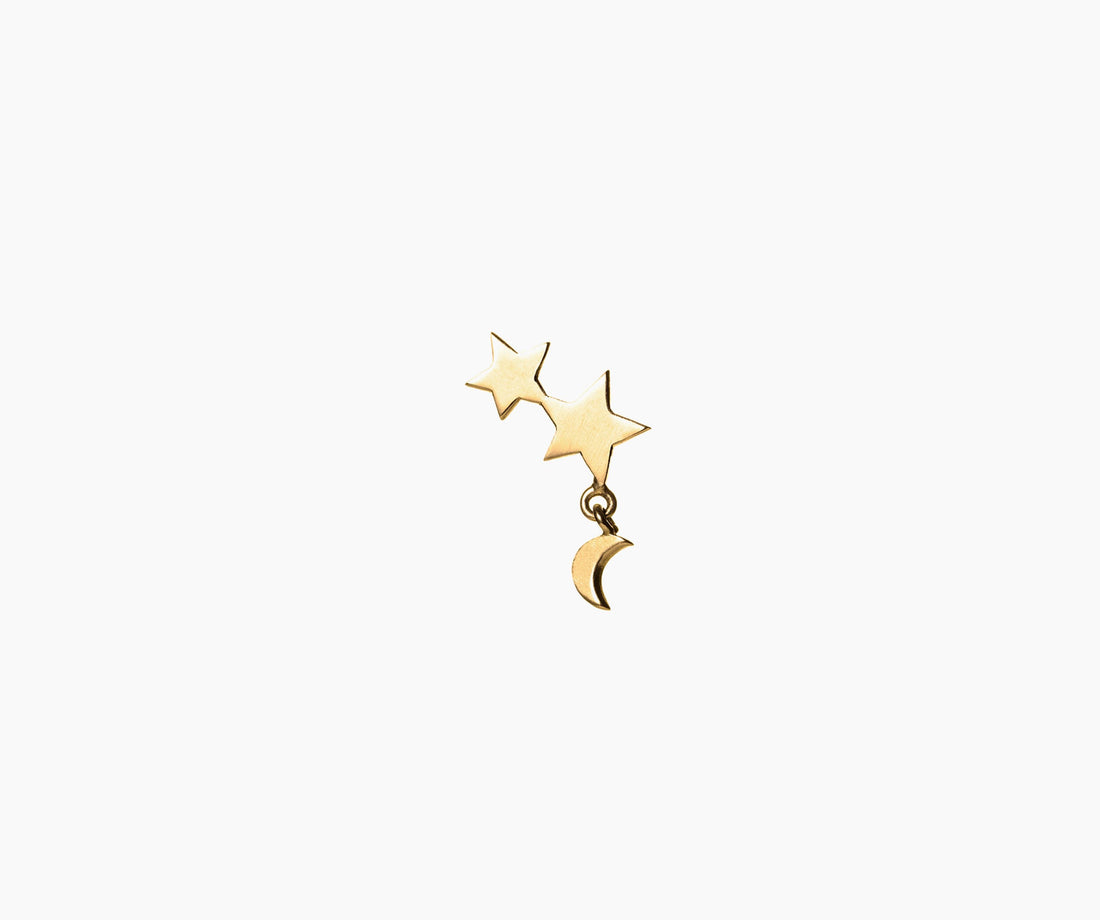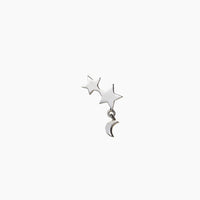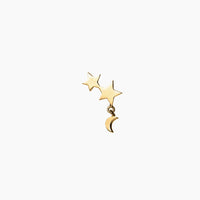 If you see everything on earth in an unfinished state it becomes easier to take part. Animists believe souls exist in inanimate things. The Sufi's say we are all planets spinning in ecstasy. If we re-imagine objects, beings, phenomena as undetermined, a set of shifting particles, we are able to examine moments of pure potentiality.
Werner Herzog says, if we do not develop adequate images we will die out like dinosaurs.
This collection is for those feeding their mind with their own imagery, real or imagined.
Stars Don't Stand Still combines sterling silver, 9k gold, rough cut diamonds, amethyst, sapphire and citrine.
An alignment of new order.
sterling silver or 18k gold plate
Our pieces are hand crafted in silver and dipped in 18k gold plate.
To extend the life of gold plate, avoid wearing when washing hands, showering, using cleaning products or exercising. To clean, buff gently with a soft and dry 100% cloth or microfiber cloth. Do not use jewellery cleaner or a polishing cloth as this will buff off the gold plate layer.
To polish silver, a silver cloth will renew brilliance and shine.
Domestic shipping
$10 Australia Express Post, ships 1-3 days.
International shipping
$20 standard Australia Post 10-12 days, assuming no customs delays.
$45 express International Courier via Australia Post 3-5 days, assuming no customs delays.
Tracking provided for all shipments.