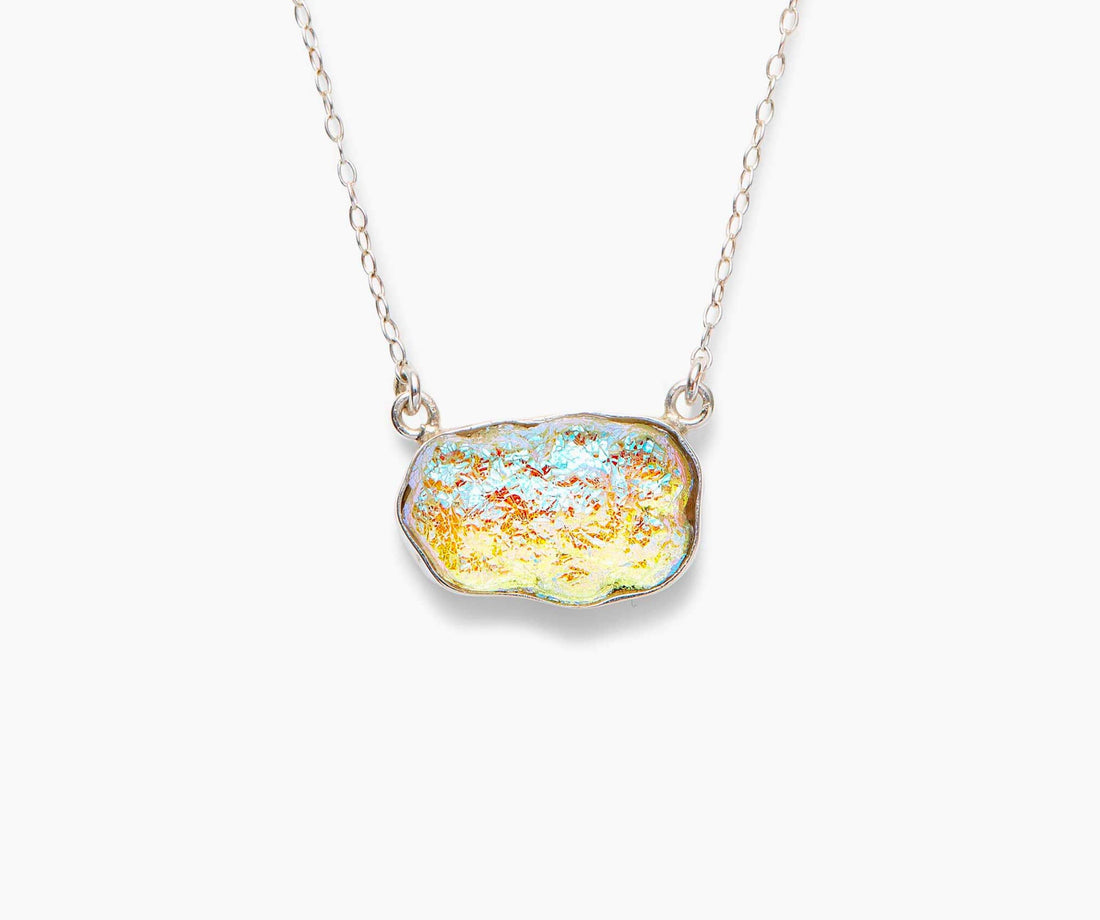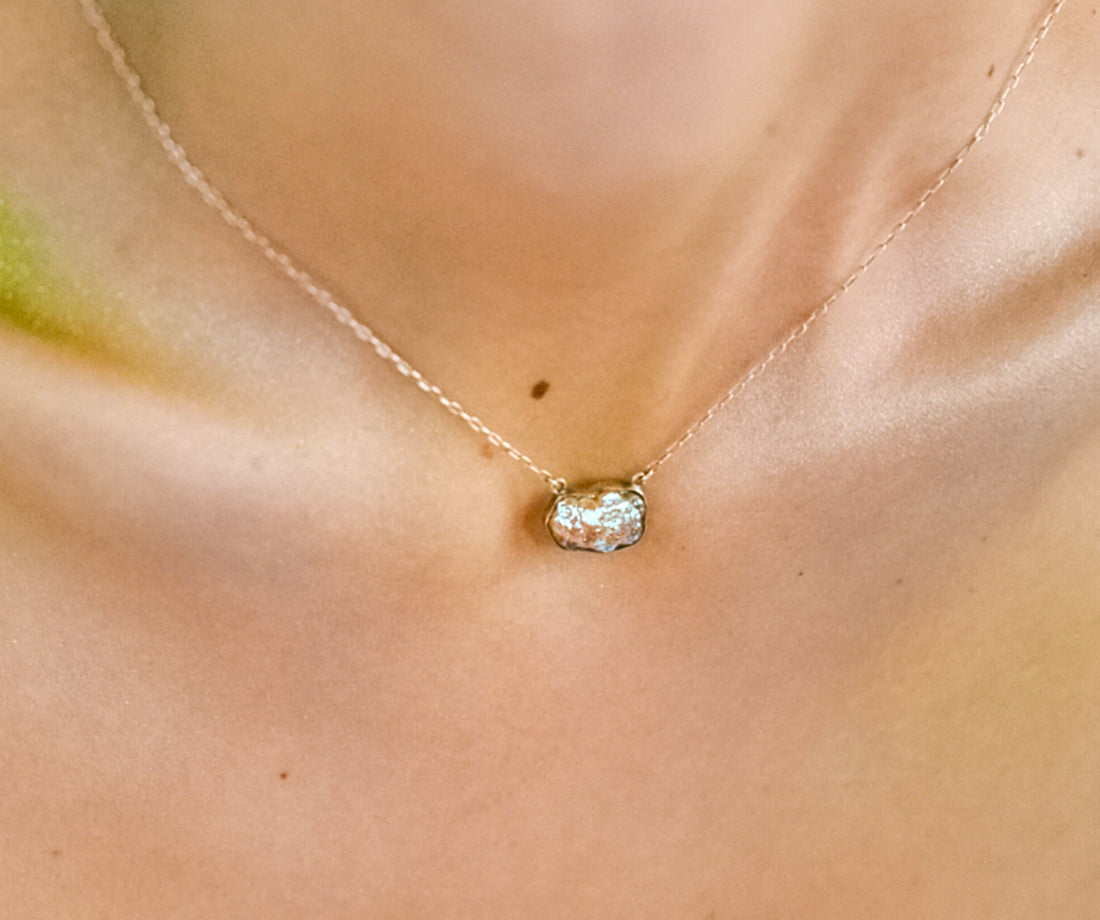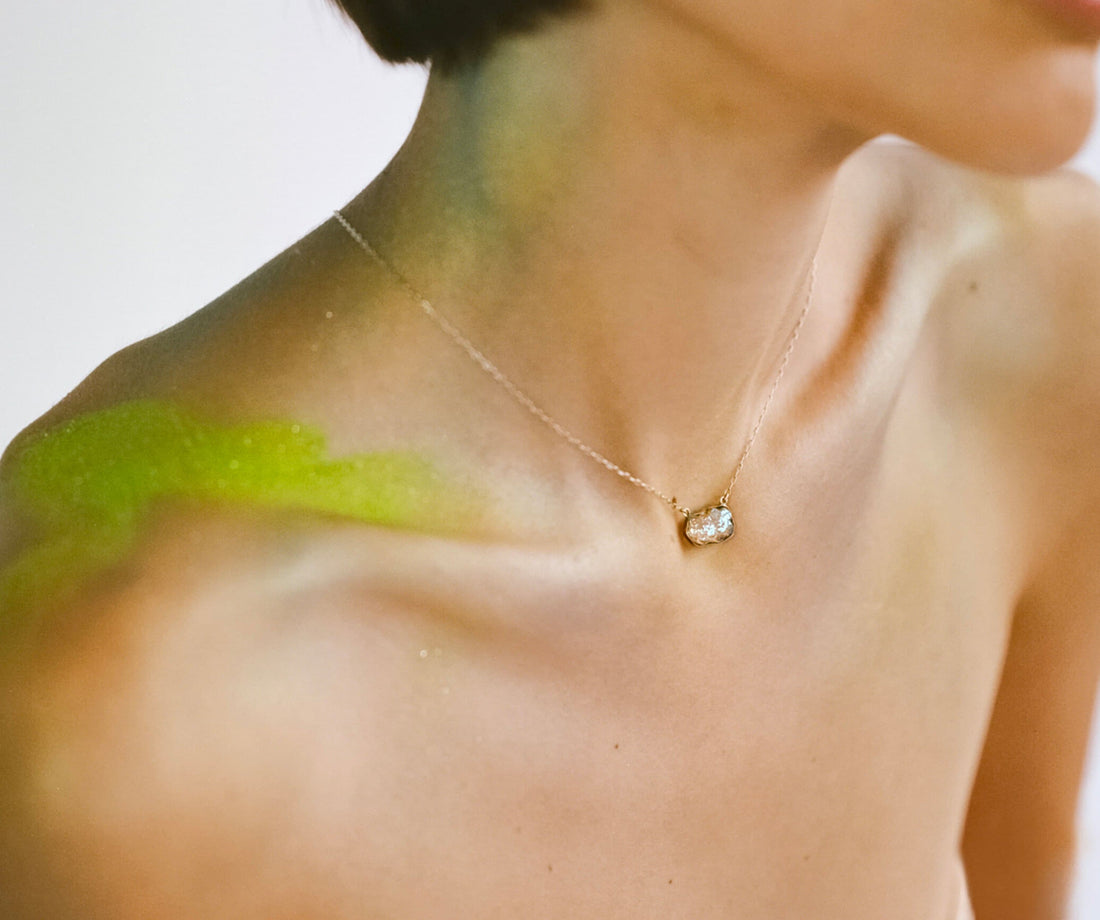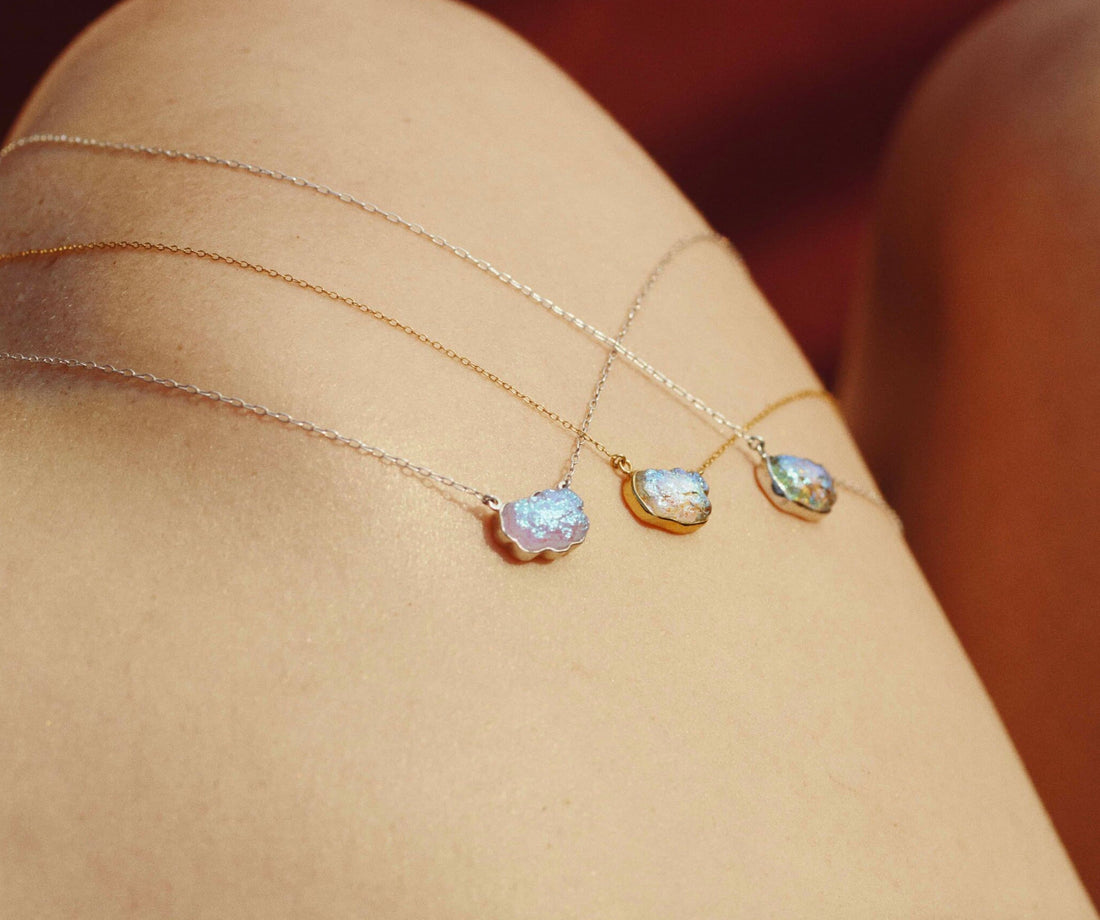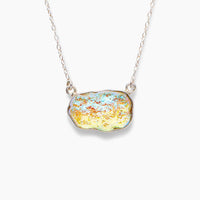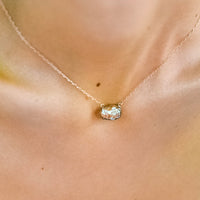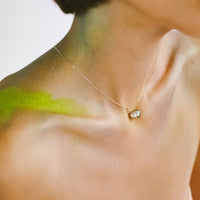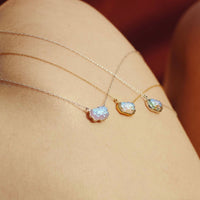 Cloud Diamond Rain Necklace
Watching the mirrored surface of sea and the sky and the endless horizon tracing their divide, inspired Venice to return anew to her celestial motifs. As an intimate portrait, this collection evokes the sensation of the body awakening to the elements. It reflects a sensual sense of the self, caught between the constellations and their oceanic mirror below.
These pieces are no more unreal than the celestial bodies they imitate—the moon, the sun, the raincloud and the stars—they are complex vessels for light and being.
Glass On The Moon reflects the designer's desire to craft entire universes for the wearer to inhabit.
space glass, sterling silver or 18k gold plate
necklace is 45cm length
The coating is similar to a gemstone and is formed when ultra thin laters of metal oxides and quartz crystal are vacuum deposited on glass. Fascinated by this high-tech medium, with its unique light reflecting properties, Venice developed her own glass casting technique, calling it Space Glass for its optical illusions and shimmering qualities that resemble the cosmic river of the Milky Way.
Each piece of space glass is lovingly hand made by Venice, in her Sydney glass studio.
Our pieces are hand crafted in silver and dipped in 18k gold plate.
To extend the life of gold plate, avoid wearing when washing hands, showering, using cleaning products or exercising. To clean, buff gently with a soft and dry 100% cloth or microfiber cloth. Do not use jewellery cleaner or a polishing cloth as this will buff off the gold plate layer.
To polish silver, a silver cloth will renew brilliance and shine.
Domestic shipping
$10 Australia Express Post, ships 1-3 days.
International shipping
$20 standard Australia Post 10-12 days, assuming no customs delays.
$45 express International Courier via Australia Post 3-5 days, assuming no customs delays.
Tracking provided for all shipments.